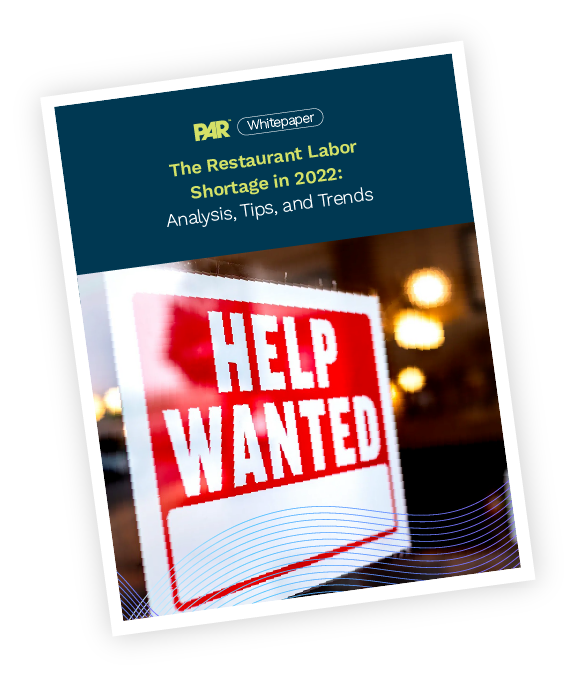 Whitepaper
The Restaurant Labor Shortage of 2022:
Analysis, Tips, and Trends
What's Inside?
It seems like every other day there's a new story about the struggles of the restaurant industry, and the labor shortage is always at the forefront. But what is the current state of the restaurant labor shortage? Is it getting better or worse? And what can be done to fix it? These are all questions we're going to try to answer in earnest.

Read on to learn about:
Current State of the Labor Shortage
Attracting and Retaining Employees
The Future of Restaurant Staffing



Remember to check your Junk folder if it doesn't appear in your inbox!