Leave behind your legacy POS solution and upgrade to the all-in-one Brink POS

Jaclyn Grace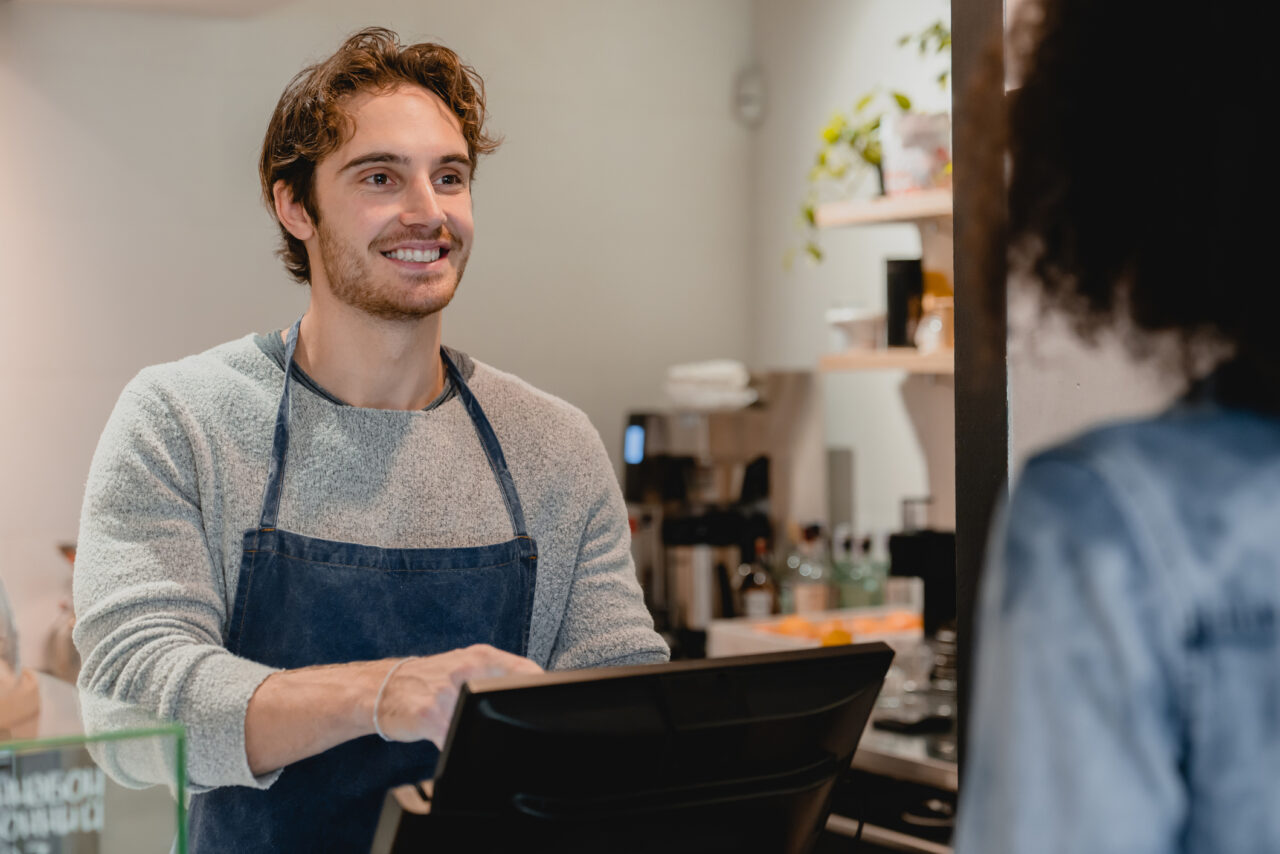 Legacy point-of-sale solutions are a dying breed. What was once revolutionary restaurant technology has quickly turned into a headache for restaurant owners, managers, and franchisees. Old POS solutions tend to cause front-of-house clutter and confusion which leads to slower service speeds and lower customer satisfaction. Your POS must be an all-in-one, easy-to-integrate, and easy-to-use solution to provide customers with fast service and a wonderful experience. A solution like Brink POS.
PAR Technology's Brink POS gives you the flexibility to scale and the customization to personalize your offerings, making it the ideal solution to grow your brand. This all-in-one system was designed for enterprises but fits the needs and is flexible enough for independent restaurant owners. It's time to ditch your outdated point-of-sale technology and make the switch to the future of POS solutions. Here is everything you need to know about Brink POS and how it will elevate your brand.
An easy-to-integrate all-in-one solution
Brink POS is an all-in-one point-of-sale solution that includes everything you need to successfully run a restaurant and meet the demands of your growing brand. Brink POS is designed to scale and supports rapid rollouts with minimal friction. Open web API (Application Programming Interfaces) allows this point-of-sale solution to play well with others and work hand-in-hand with your existing products and systems. Brink POS's open platform welcomes the latest and greatest in restaurant innovation, like PARPay, which brings forth more flexibility to pay, digital ordering strategies, and so much more for your customers. Brink POS's extensive integration partner ecosystem gives restaurant operators the freedom of choice to select the partnerships that align with their needs.
Designed for the Cloud
With its cloud-based architecture, Brink POS allows restaurants to gain a sense of awareness and take control of their operations. The cloud-based architecture eliminates the need for a back-office server as all your data is seamlessly transferred to a secure and remote data center, reducing in-house clutter. Cloud-based services provide restaurant owners, managers, and franchisees with unlimited storage removing the need to install or maintain data in your restaurant. In the event of an internet outage, Brink POS will go into "Offline" mode and store crucial data and transactions that occurred in that time, then forward them to you when the connection is restored.
Brink POS enables you to receive essential data and insights about your customer's spending habits and order frequency. Data is available in one place and can be exported whenever you need it from wherever you may be. To reduce the risks of cyber breaches, PAR Technology will act as an additional layer of technical support for your restaurant. Brink POS updates automatically and features will always be on the latest version in real-time at no extra cost.
Features that will benefit your brand
Outdated point-of-sale solutions do not provide essential features to help restaurants with their services. Brink POS, on the other hand, presents features like customizable menus, Brink Kitchen, and built-in loyalty that is beneficial to your services and designed to help guide your brand's growth.
Customizable menus give restaurant owners and managers the freedom to personalize their brands by creating custom-built layouts, borders, and panels. This enables you to match your restaurant and maintain consistency throughout all applications.
To maintain regularity throughout your entire restaurant, Brink kitchen can be configured to unite your front and back-of-the-house staffers. Brink Kitchen is a built-in feature that is designed to reduce errors and improve the overall efficiency of your restaurant by increasing the communication of staff. Instead of juggling multiple orders on the line, Brink Kitchen permits your staff to easily keep track of and prioritize orders accordingly. Restaurant operators can ensure guests' substitutions or special requests are always achieved to strengthen customer satisfaction.
Another way Brink POS strengthens customer satisfaction is through built-in loyalty programs. Brink POS can be configured to the best loyalty programs like Punchh that allow restaurants to connect with customers across all ordering channels. The Punchh loyalty program offers unmatched breadth and depth for industry-specific integrations and creates engaging campaigns through valuable customer data. Loyalty programs are currently a hot commodity in the restaurant industry and can help attract and retain customers.
Brink POS is tailored to fit the wants and needs of restaurant owners and operators. Make the switch to Brink POS today to remove the vendor spaghetti and the inconsistent experience that comes with legacy POS solutions. Tech is winning and it is time for your restaurant to be at the forefront of technology.
Learn more
Brink POS is a monthly SaaS (software as a service) subscription and is competitively priced so there are low up-front costs and lower maintenance costs. To learn more about how Brink POS can help your brand, request a demo today!