PAR's G5 Communications System is Leading the Pack in Drive-Thru Technology

Jaclyn Grace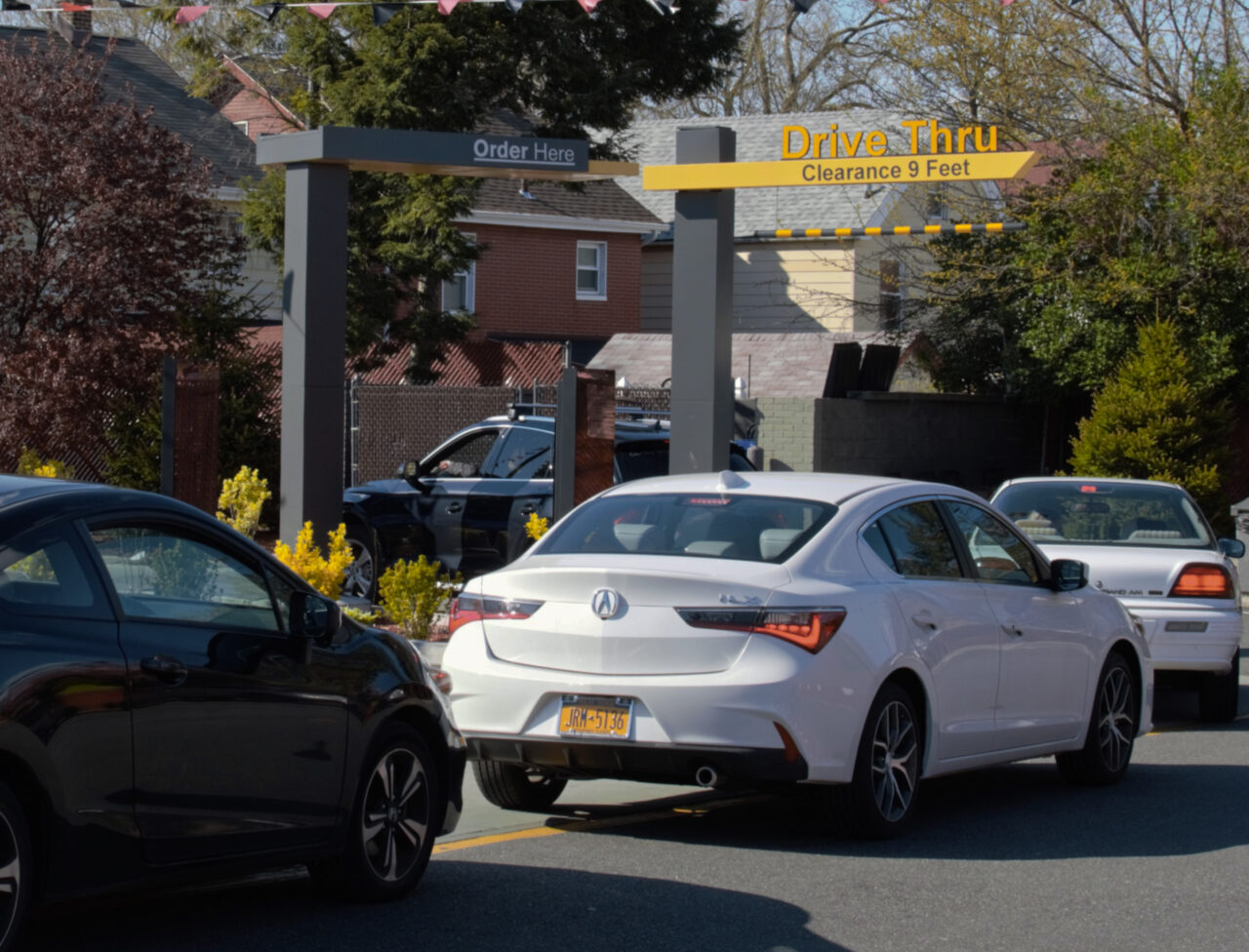 by Brandon Solnit, PAR Technology
QSRs and drive-thru operations need state-of-the-art technology that pairs well with their volume and traffic levels. Thanks to PAR Technology, drive-thru solutions are evolving with the PAR G5 communications system. This all-in-one headset solution is designed to make your team more productive and comes with everything you need to successfully operate a drive-thru: a complete base station, a mountable docking/charging station, and of course, the G5 headsets.
The PAR G5 communications system is simple to set up and can be configured to perform necessary functions based on your service needs. Recognizable icons make training for the headset quick and easy. Your drive-thru is about to become a lot easier and here's why:
Improved Technology
The PAR G5 communications system has put itself ahead of the game thanks to its new and improved technology. To start, PAR has upgraded its headsets with a built-in accelerometer for all-day battery life, so there is no need to turn G5 headsets on or off as the built-in accelerometer is activated by motion. If there is no motion detected after five minutes, the headset will go into sleep mode to save battery life.
The G5 Headset is rigged with an ergonomic adjustable headband suitable for all head shapes and sizes as well as capacitive touch buttons allowing for no-pressure touch on icons and settings. Haptics "feel" technology has also been introduced to this product which gives off a small vibration to confirm button engagement and car presence at the order point. There are multiple methods of vehicle detection ranging from induction loops to switches to cameras. Performance has been enhanced by quickly displaying staff activity during drive-thru operations.
Designed for All Scenarios
As a leader in the restaurant industry, PAR understands that there are various drive-thru tasks that need to be managed during day-to-day operations. Fortunately, the PAR G5 Headset is designed for all scenarios to maximize your operations. The headset system comes equipped with day and night settings as well as separate volume and noise reduction settings that are adjustable to your preferences. Color tags are also included to identify different crew members and to help communicate the right messages to the right crew member.
PARs' Drive-Thru Speaker Assembly is completely sealed with acoustic batting material to absorb echoes and deliver consistent, superior sound. It comes in a tapered enclosure with weep holes and a refined speaker cone to eliminate moisture, prevent weathering, and provide UV protection.
That is not all! The PAR G5 Base Station is the next generation of digital technology. Not only is the Base Station 17% smaller than the previous PAR XT-1 drive-thru system, but it also increases service speed with dual-lane capability, a built-in greeter with 16 pre-recorded messages, and order-taking modes. Drive-thru timers also keep track of drive-thru speed and give your crew more engagement opportunities with PAR's best-in-class timer technology acquired from Techknow.
Cost Efficiency is Key
The most important and underappreciated aspect of the PAR G5 Headset is its cost-efficiency. A major concern for franchise owners and management is headset durability and repair time. In the long run, the PAR G5 Headset will save you money because the modular components make changing batteries, boom foam, and other parts incredibly easy. When components are broken or in need of an upgrade, managers can make quick repairs in the restaurant instead of buying a new system altogether.
Managers can also minimize downtime with additional charging docks and battery packs that have both visual and verbal indicators for low battery life. The headset will say "change battery" before shutting down and display LED lights indicating the charge percentage. There is no need to remove the battery from the headset to charge as G5 Headsets can be inserted directly into the docking station where they can charge up to five headsets and up to 5 additional batteries.
Learn More
It is time to combine unmatched sound quality with top-notch reliability. Schedule a product demo with us today to learn more about the PAR G5 communications solution and how it will keep your restaurant ahead of the curve.